Arrow | iOS App Branding
Arrow is a nightlife app that allows people to plan a night out with friends and share rankings of restaurants, bars, and clubs in realtime. I was hired to bring life and clarity to the Arrow brand through storytelling and design. After many hours collaborating with the Arrow team, I delivered...
A three-part brand story that defines the ease, anticipation, and excitement of the Arrow journey...
A detailed breakdown of Arrow's target user...
A visual identity that is clean, fun, and instantly recognizable...
Updated in-app copywriting...
And a sequence of engaging onboarding animations.
User Interface Designer: Abe Serrano
Brand Story
Storyline
"Be young, be together, and use Arrow's live-map interface to track the pulse of your town's nightlife so you plan less, live more, and discover the nights you'll never forget."
Message
"These are your nights with your friends, so be young, head out, and make them count.
We built Arrow's live-map interface for exploration, which is why you'll love the way it helps you navigate to friends and track your town's most vibrant nightlife using real-time atmosphere ratings and in the moment snapshots of restaurants, bars, and clubs.
And for those seeking the freedom to plan less and live more, we've streamlined the group communication experience with intuitive messaging features, pinpoint location tracking, and effortless media sharing.
Because life is meant for discovery, and together, it's your night to own."
Themes
"Be young. Go together."
"Explore the excitement."
"Plan Less. Live more."
"Discover the night."

Splash Screen & Custom Map Icons
Onboarding Illustration & Animation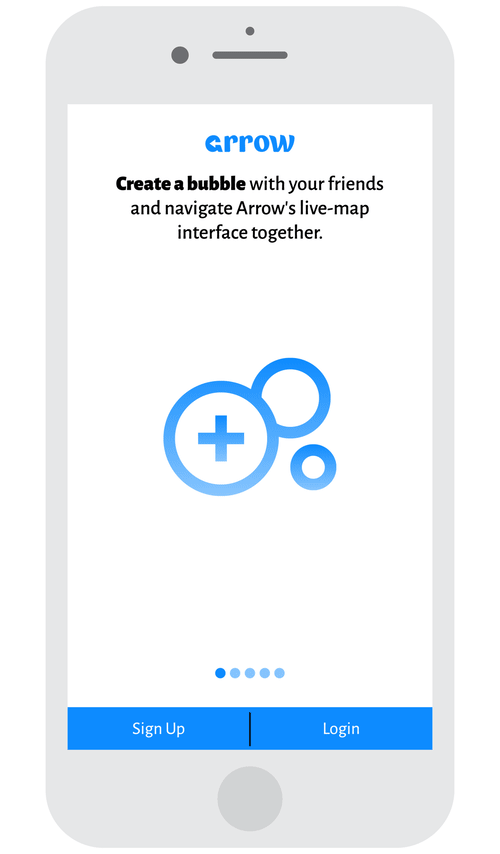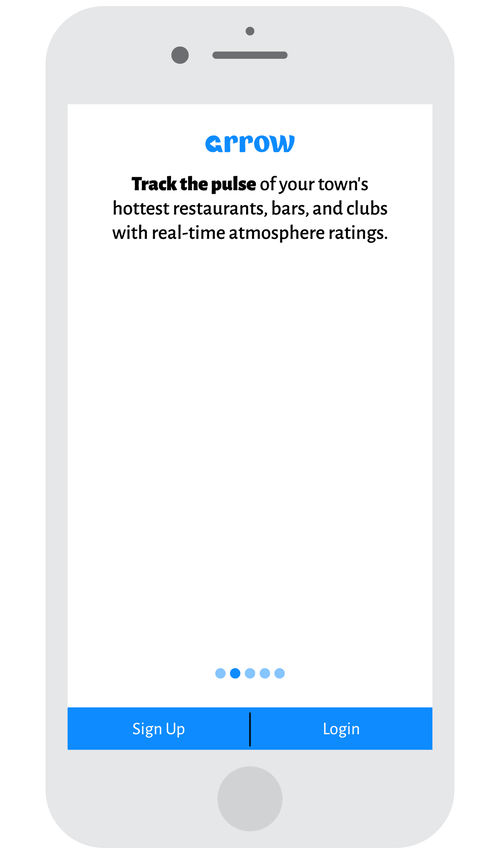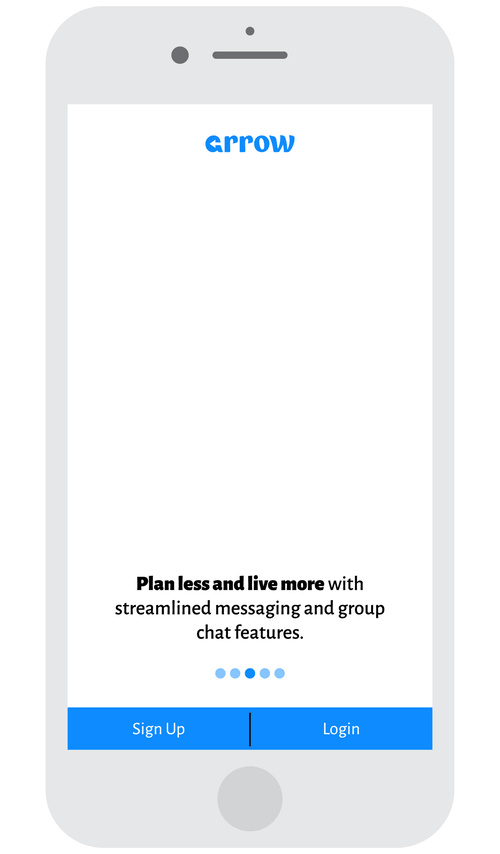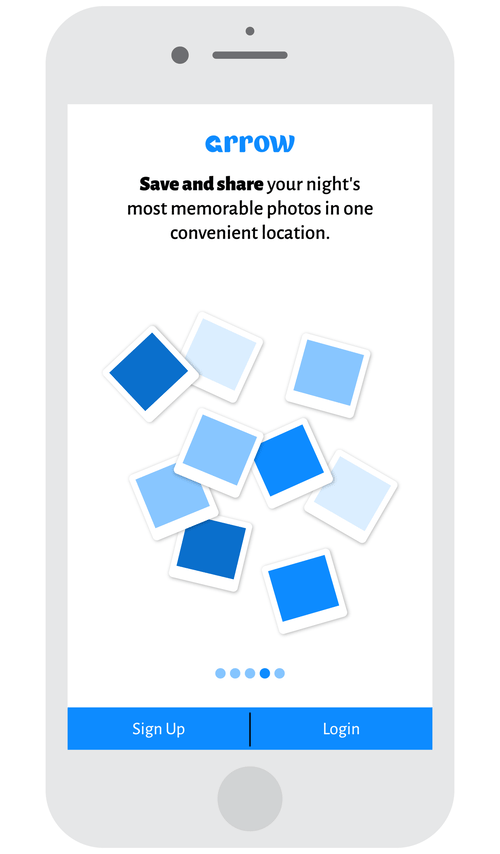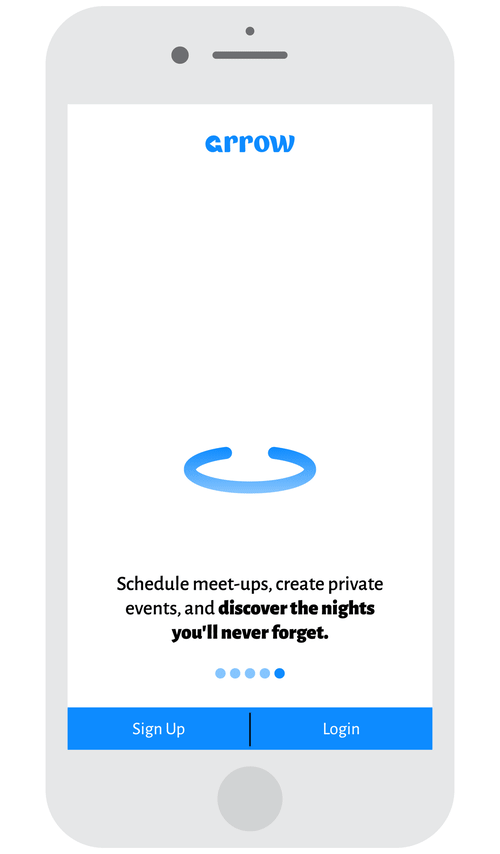 Updated App Copywriting
After developing Arrow's brand story, I recommended updating the copy of the onboarding screens. The original wording wasn't bad, but I really wanted the onboarding experience to tell Arrow's story of being close to friends, exploring the night, and making memories to last a lifetime.
Onboarding Screen 1
Original Copy:
Track your friends' location and activity throughout your night.

Updated Copy:
Create a bubble with your friends, and navigate Arrow's live-map interface together.
Onboarding Screen 2

Original Copy:
Find the hottest bars, nightlife, restaurants, and entertainment options.

Updated Copy:
Track the pulse of your town's hottest restaurants, bars, and clubs with real-time atmosphere ratings.
Onboarding Screen 3
Original Copy:
All of your messages and group chats in one place.

Updated Copy:
Plan less and live more with streamlined messaging and group chat features.
Onboarding Screen 4
Original Copy:
All the photos from your night out in one place to save or share.

Updated Copy:
Save and share your night's most memorable photos in one convenient location.
Onboarding Screen 5
Original Copy:
Make plans for events in your area or create your own private events.

Updated Copy:
Schedule meet-ups, create private events, and discover the nights you'll never forget.